Health Traditions Shop
Showing 1–12 of 35 results
Please take the time to read the following:
Rest assured that all the items you purchase from us are the best quality and ideal for the task. We go to great lengths to secure these and avoid any cheap versions that look similar but are poor imitations.
All orders are sent Express within Australia and to New Zealand. This is done to ensure safety and more care is taken to get your order to your address on time and doesn't go missing.
If you live outside Australasia, then please send us a message and we can send you a quote on how much shipping and handling would cost to your address.
Please include your mobile number when ordering so that automatic tracking is sent to you via Australia Post.
All orders over $300 qualify for free shipping. Please select FREE SHIPPING at checkout.
Local pick up option is only available from Hampton East, in Melbourne.
All prices are inclusive of GST.
Any questions? Please contact us.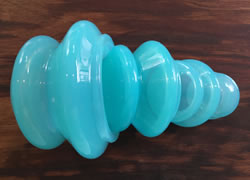 Semi transparent silicone cupping set
This set comprising four semi-transparent food-safe quality silicone cups of different sizes, are from large to small) 6.5cm diameter & 7cm height, 5cm & 5.5 cm, 4cm & 4.5 and 3cm & 3.5cm). They have a slightly more robust tension than the transparent ones. This allows them to draw marginally stronger on the soft tissue when required.
$

65.00
Add to cart