Health Traditions presents top-shelf accredited courses that deliver exceptional information and practical hands-on training in a friendly and creative environment. Courses offered include Traditional and Modern Cupping, Gua Sha and Traditional Thai Massage.
Accredited Gua Sha and Cupping Courses
Traditional Thai Massage Courses
| | | | |
| --- | --- | --- | --- |
| | | | |
| Traditional Thai Massage Weekend | Certificate in Traditional Thai Massage | Diploma of Traditional Thai Massage | |
Essays on Gua Sha and Cupping
Read all of Bruce's essays …
Cupping and Gua Sha Shop
Browse and purchase all of our top quality cupping products and supplies here …
Health Traditions founder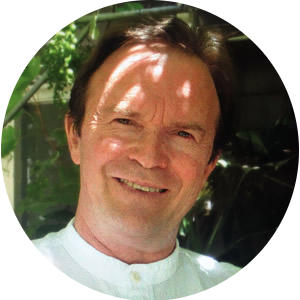 Bruce Bentley
A pioneer in Traditional Medicine for more than 40 years
Bruce is the founder and director of Health Traditions, president of the World Ethnomedicine Foundation (WEF), and an editor for World Health Organization (WHO) in the Division of Traditional, Complementary and Alternative Medicine. Read more …
Professional Credits
| | | | | |
| --- | --- | --- | --- | --- |
| | | | | |
| AACMA | MAA | AMT | ATMS | ANTA |
| Australian Acupuncture and Chinese Medicine Association | Massage & Myotherapy Australia | Association of Massage Therapists | Australian Traditional Medicine Society | Australian Natural Therapists Association |
Feedback and Reviews
"There is no doubt that Bruce Bentley is the foremost international expert on the history and practice of cupping."
Steven Clavey
Editor of The Lantern: An International Journal of Traditional Chinese Medicine
"Bruce is the Michelangelo of the Cupping Therapy world… Graphic practical presentations, infused with traditional and current information… best practices are presented in a unique and structured yet relaxed atmosphere."
Dr Yvonne O'Neal Allu DC, Dr Dom Perido MD and Dr Mark Perido TCM
Kansas City USA
"Bruce's vast knowledge on cupping is second to none and I highly recommend his courses."
Heather Deller
Official massage therapist for the Great Britain Olympic Cycling Team, US, T- Mobile, the Women's Professional Cycling Team and Chinese, Giant Bicycles, Women's Professional Cycling Team.